The final and third PiCoDe workshop took place in Eskişehir Osmangazi University, College of Art and Design (Turkey) with a group of students and teachers from Portugal, Poland, Turkey and USA, who worked on the design and prototype of a new product, primarily made from a local material called meerschaum.
Meerschaum or Sepiolite is a soft white clay mineral which is mainly used to handicraft tabacco pipes and jewellary. Meerschaum deposits are found in Eskişehir region, generally at first rank in the world, in depths up to 150 m – 490 ft. Meerschaum half day workshop lead by meerschaum artist Talat Urersoy, explained benefits of local material; meerschaum and the students experienced in carving meershcaum stone into abstract little statues.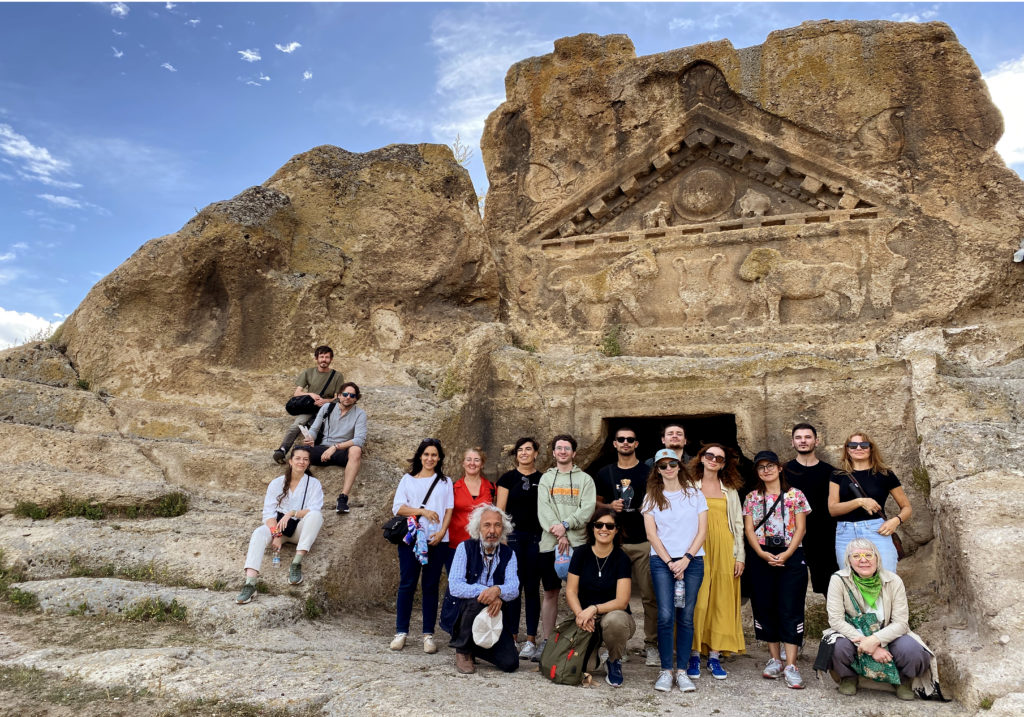 The intensive programme's first three days aimed to understand the history of Eskişehir with the leader from Eskisehir Tourism and Promotion Association's Chair İrfan Ongar's stunning Eskişehir presentation, symbolic research visit tours at the Odunpazarı graveyard, the ancient civilization of King Midas; The Phrygian Valley and Han Underground city. The extraordinary landscape and serene atmosphere of Phrygian Valley spread over a region within the borders of Eskişehir, Kütahya, and Afyon provinces today, is home to historical ruins and ancient artifacts bearing traces of the Phrygian civilization.
The Picode team consisting of eight students developed two different design prototypes called Midas and Yaşam made some parts by meershaum stone.
Yaşam which means Life in Turkish, is a plant habitat made from recycled meerschaum. The product's shape was inspired Phrygian hat and traditional Turkish tea glass. The products stand was inspired motif coming from Phyrgian antiquity.
Midas is a tattoo machine product, made by meerschaum stone. Midas aims to travel around the world to create artistic textures on human body. Its surface pattern was inspired by the Phrgian motifs and symbols.
The 3D modelling of the prototypes and development of sketching and preideafication boards and experiemental material displays were exhibited to public on 7th October 2022 at Atilla Özer Karikatürlü Gallery, Tepebaşı, Eskişehir.